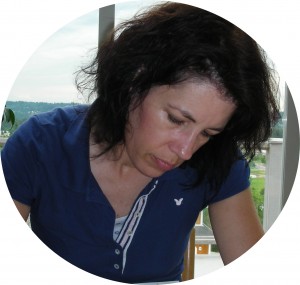 Art is a fun way to express myself.  Whether it's a watercolor painting, a hand-painted piece of furniture or an item that I'm turning into a NEWaged treasure, each project is an artful new adventure.
My watercolor paintings consist mainly of brightly colored flowers and other fun nature inspired works.  I also enjoy the challenge of commissioned paintings.  Contact me for information about custom pet portraits and other custom work.
My hand-painted painted furniture is my way of rescuing old pieces that have been tossed aside.  I love the look of an old piece of furniture with my touch of creativity.  I can transform an old unwanted piece into a desirable treasure, worthy of a new home.
My "NEWaged treasures" start with scouring thrift stores where I find items to renew and reuse or "artfully upcycle".  Each piece with its own story to tell and memories past is creatively transformed. Uniquely making each a work of art.